With the Reception Module within SisoHIS, any information can be accessed within seconds. All data related to patients, personnel and services are recorded in the Reception Module and the information requested is displayed on the screen compendiously.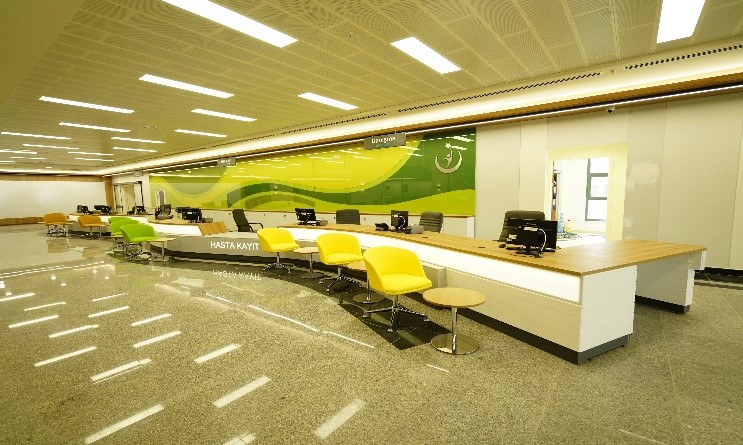 Patient Information Can Easily Be Accessed
The patient's relatives can be informed about the patient's information (Service, Application Date, Room Number, Floor Number, Policlinic/Physician, etc.), and all of the procedures (interventions, medications, examinations, etc.) applied to the patient within a short time via the data recorded on the Reception Module.
The patient's relatives can only access the information of their patients with the user name and password (authorization password) given to them using any terminal on the system.
Patients Introduce Themselves to the System via the Patient Identification Cards
Patient Identification Card, which enables the recognition of patients by the system and can be visually defined (including the photo), offers patients the chance to make their transactions without wasting time. A file number or a barcode related to the patient can be placed on patient ID cards (PVC/magnetic card). Smart cards (Mifare) can be used upon request..
Patient Identification Cards provide a structure that can be used easily by every patient in different cultural and educational level. Patients are referred to the outpatient clinic where they will get examined directly by using Patient Identification Cards and Kiosk System (by introducing themselves to the system) and getting a queue number. With the Patient Identification Card working on the Thermal Print Card System and the RFID Card System, the waiting period in the institutions and organizations is eliminated to a great extent, and the physicians and nurses are ensured to provide timely service to the patient. With the Patient ID Cards, only authorized persons can walk into the related departments.
Visitor Cards Are Created for Authorized and Controlled Passing
Upon request, visitor cards can be created for visitors in order to provide authorized and controlled passing. Thus, authorized and controlled passages for visitors/patients' relatives to the related departments are provided. In addition to ensuring security within the organization/institution, it is possible for the visitors to reach only their own patients. Authorized patient relatives can use the user name and password given to them to monitor the operations on their patient via their kiosk at any time.