Diet Module in SisoHIS can be used to create dietary lists for inpatients and outpatients, to monitor diets of patients, to generate various statistics about diets and to present these statistics as printouts in the desired report format. By using the dietary templates defined in the module, ready-to-use diet lists that are available for patients can be used.
Diet Program Specific to the Patient
Special diet menus are available for patients. All dietary menu statuses of inpatients/outpatients are displayed and deviations from the diet menu, deviations from meal time, deviations from situations that the patient should stay hungry are reported. Calorie calculation is automatically performed for the selected diet menu.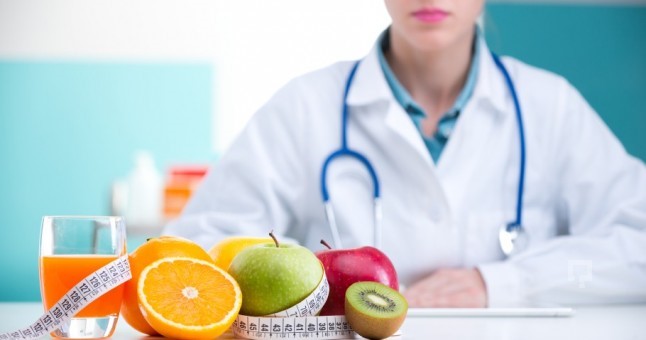 Creating a Diet List for Outpatients
Diet lists can be created for outpatients and printed with the help of a single button. Depending on diet lists, the diets to be given one day later are automatically generated.
Patient Eating Regimens Are Monitored
Outpatient and inpatient weight-loss regimens are monitored. The patient meal regimen at the physician's request is automatically displayed in the diet section. In case the patient regimen is re-planned, the diet is automatically updated. Patients who need to stay hungry before medical procedures can be monitored automatically from the diet section.
Diet Meal Request Can Be Made
Diets of patients can be monitored in detail, previous dietary requests can be queried, and new dietary requests can be made regarding new diet plans via the Diet Module. It is possible to create a list for patients for whom a diet request is made. All approved and unapproved diet lists can be arranged on the basis of Morning, Noon, and Evening as Main Meal, Snack, Companion Main Meal, and Companion Snack. Diet Request Summaries are also available upon request.
Ingredients Lists of Diet Foods Can Be Created
The SisoHIS Diet module allows the hospital to create the list of ingredients that the hospital needs / will need according to the diet plans. Inquiries can be made for the necessary ingredients to be used in meals prepared during the day. For these ingredients, the daily amount that should be taken out of the warehouse can be displayed automatically. In the module, daily, weekly, monthly and annual consumption of ingredients or resources are calculated.
Special Transactions for Ingredients
The lists of the ingredients the patients need according to the diet plans are created and the ingredients are entered into the system. Orders suitable for a readily-prepared list and existing stocks can be created. Inventory entry and exit operations can be tracked for ingredients. In accordance with the discharge plan of inpatients, diet and nutrition plans are taken as printout and given to the patient. The module allows inpatients to see their menu selections from Patient TVs or from the touch monitors.