It works in an integrated manner with Medication Follow-up System.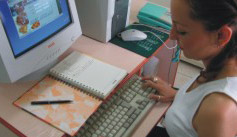 Pharmacy Module provides traceability of medications with 2D Barcodes (artificial medications, pharmacovigilans, adverse effect of medication, laboratory result) that are able to keep data in high amount and stock follow-up. It provides to pay lump sum. We can access to all info by means of 2D Barcodes with the help of Çözüm Pharmacy Module.
In addition to EAN Barcodes on pillboxes, it is possible to track medication follow-up with secondary barcodes 2D (DataMatrix). 2D Barcode contains barcode number, medication serial number, manufacturing date, expiry date information. After searching these information all together, a unique information appears. This information can be read at every point by 2D Barcode. So each pillbox will have a unique number.
RFID Technology is supported for medication follow-up
Pharmacy module is compatible with RFID (Radio Frequency Identification) Technology apart from barcode system. (It is planned to use RFID Stock Follow-up Method in the future because of being integrated with 2D barcodes and to realize the stock taking and controlling of medication and materials in a little while).
It presents us a structure and a data exchange, being compatible with Medication Pharmacy Information System, movable property regulation and Material Resource Management System. It is possible to make necessary applications and updates with Çözüm Pharmacy Module. You can update and review medication and pharmacy operations with Ministry of Health and within the scope of Public Procurement Agency.

Medication in and out operations can be performed.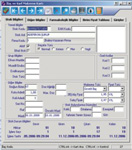 The information such as in and out, pillbox/dose, Critical Amount, Average Amount, Shelf and Serial Number can be kept according to units. The medications can be searched according to Date, Firm Name, Amount, etc. You can find the information such as Stock Code / Name, EAN Code, Firm Code, etc.

The medication search can be made annually/monthly/daily. The operations can be listed according to amount and sum. The medication exit can be listed in the basis of service.

The exit check and the chart exits can be operated (domestic/imported) according to material type and purchase type when needed. The new exit check and balance check can be formed. The prior exit checks and balance checks can be queried. Transferring automatically, the transferring checks can be printed in accordance with regulation.

It is easy to reach basic and detailed information about the medication.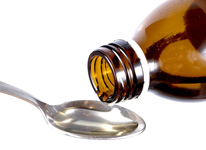 The basic information of medications and consumable materials on the cards (Stock Code, EAN Code, Firm Code, etc) can be obtained. It is easy to add an identifying photo of them. We can learn whether the medication is being used actively or not, prescription type (Normal, Red, Purple, Green) and imported medication info.
We can reach detailed information about the medication. (purchasing/selling price, amount, balance, etc.). We can form medication card inventories. Medication Stock Taking Chart can be realized. We can make a search according to vendor code, active code, equivalent code, indication code.
Medication lists can be formed.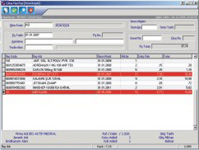 We can make a search about medication and consumable materials and group according to vendor code, active code, equivalent code, indication code. Medication and consumable material lists, medication price lists and institution lists can be made. It is possible to define risky medication combinations and cheap medication tracking. New equivalent group can be defined. Prior consumable group can be defined. We can have search results in prior equivalent groups.

Pharmacotherapy profile can be displayed. 
Detailed pharmacotherapy profile can be displayed for each person. We can control medication item according to number of days. We can display the requested medications and active medication lists in the services. We can follow entrance operations of the medications such as Check date, check number, last receipt, last order info, operation, date, amount, purchasing price.
You can display pharmacotherapy list (name, amount, selling price) and request prescriptions for discharging operations.
Medication Dose Calculation can be made.

The medication dose of inpatients / outpatients, request start/ending date and the medication tracking can be performed. You can display medication requests with requirer user and his/her department as well. If the user selects the wrong medication, the requirer will be warned by the program. The dosage control is available for substances and antidotes.
As per order, it is possible to show receipt, chart, prescription, request or patient receipt. The whole medications and medical equipments used by the inpatient during the treatment process can be listed. It is possible to display the used medications in the summary report (epicrisis). Movable code list is available. According to movable code list, consumption materials book can be formed.
The critical and average levels of medication stock can be operated.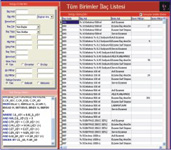 Analyzing stock levels (Critical Level, Average Level) when needed (3,6,9,12 month), consumption amount can be calculated. The medication lists can be printed out. The orders can be made according to vendor. While calculating critical and average levels of medication in main store, the request check can be formed.

Explication and warnings are made for medication activities (inpatient, outpatient, all treatments)
The medications and medical equipments whose best before is already expired or about to expire can be followed. The expiry date of medications can be listed. We can control the medications whose stock level inadequate and expiry date is run out or about to run out. The authorized persons are warned by the program while placing an order with color and voice ,etc
The storage stocks are updated automatically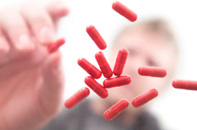 The medication prices are updated automatically. The surcharge actions can be operated in the basis of firm and price. On-line medication updating is applied in the Web-site of Ministry of Health. We can make a search about the prices at any time. The surcharge operations are available in database. The discount rates of VAT, Treasury, Social Services and Child Protection Agency, pharmacist, exporter are specified..

User-defined special reports, graphics and extensive statistics can be formed.
We can have various and extensive statistics about the pharmaceutic operations and records. The report list and details are prepared. We can draw up reports for malpractice and inactive treatments. (reason-department-medication qualifications)
We can have hospital general statistics as well. Daily polyclinic numbers, daily application results (judicial case, ambulatory treatment, unexamined, inpatient etc.), daily institution applications (government agency, pay patient, SII, green card) and the detailed information in the services (invoice total, discharged number, application number, service sum) can be displayed and be printed. According to action type (Invoice, Prescription, Entrance, Exit, Chart), time type (day, month, year), report type (number, amount, sum) and medication groups; we can make a search.
Requisition writ can be formed.
Requisition writs related to request date or confirmation date can be formed. You can display the information such as storeroom approval, stock code, name, stock unit, amount. After the qualification, it is possible to list the medications that are not available in the pharmacies.
Pharmacological information can be formed.
In pharmacological information section, you can display stock production list and medication production list. We can keep pharmacological information as plain-text formatted. The reports for allergic reactions, side effect of the drug, frequently used medications, can be created and printed. The requested reports can be formed in basis of used medicals, diagnosis, medication qualification, doctor names and branches.
Chart lists can be created.
The chart lists can be created according to operation date, chart number, admission number parameters and pharmacy, surgery room, birth, emergency and other parameters. The list given to the patient with query results can be displayed. The medication in the prior chart is kept in new record form.
Service chart (signboard) request can be formed.
You can find the name of the doctor and the requirer user on service chart. You can list the requests with request medications on service request medication. (code, name, amount, firm, explanation, etc.)
Exterior chart (signboard)
The medications of the patients of the institutions like government retirement fund, social security organization for artisans and the self-employed, green card, SII; can be listed as exterior signboard. It is valid for requested patients, emergency patients and all patients. It is possible to display service name, unit name, chart type/amount, user/unit name. The medications given to the patient can be displayed according to firm, amount, medication code and selling price. The frequently used chart and prescription requests can be queried.

Invoice lists can be formed.
According to invoice type; invoice lists can be formed. (consignment invoice, invoice grant, transfer, income, etc.). The invoice list and invoice item can be queried according to criterion such as payment/consignment date, invoice number/date, payment date, etc. The medications can be analyzed singly as date and unit in the basis of invoice. The user can write or cancel a receipt.
New consignment invoice can be made out and the previous consignment invoice can be queried. Purchasing and selling prices of medication can be updated automatically while making out new invoices. It works with order and request module in an integrated manner. One order and request form can be used for more than one invoice or exit form.
 It is possible to draw an invoice automatically according to order number. So it enables the control of medication for the next invoice. The medication on order after the tender is completed, can be tracked and if the order is not being delivered in time, the user will be warned. If the utilization of the medication is stopped or the medication types are changed, we send them back to the pharmacies then the invoice will be made out. Pay desk collection can be arranged according to access level. (according to users)
Daily, monthly and periodically movement consumes can be taken
The whole medication activities can be followed in the basis of date range, user activity type, unit. (Invoice, transfer form, income form, disposal, protocol, exit form, form, prescription, chart) Daily, monthly and periodically movement consumes can be taken. Medical consumable unit consume report can be formed according to date range, vendor code, medication type, medication code, user, etc..
The storeroom entry is available with invoice, income, disposal, protocol and service return. The medication exit records among units and balance forms records in units can be kept for the end of the year. Year end adjustment and transfer operations can be realized automatically. Budget types (general, annexed budget, special administration, circulating capital, etc.) can be determined.
Magistral drug production is available.
Formula defining and stock, price tracking for each magistral drug can be performed. Patient consumption form can be issued for produced magistral medications. It is possible to display the previous one. New and prior medication descriptions can be realized.
Used medications and equipments are reflected automatically to the financial record of the patients.
Used medications and equipments of inpatients and outpatients are reflected automatically to the financial record of the patients. The payment types (within the context of invoice, package) can be stated. The used medications and equipments are removed from the stocks automatically.
Singly and collective notification for each pill box.
Producer/Seller, Purchaser/Patient, Document Date, Document Number, Doctor, Notification Type, Production Date, Expiry Date, Barcode, Serial Number, Sequence Number). The medications given to the patient can be invoiced in the basis of action. The whole actions are reflected to Billing Module.

The orders can be tracked with a number according to the firm.
The detailed tracking of medication producers and vendors can be made. The firm assets and debit can be monitored in the firm cards. It is possible to display graphically the activity lists and annual activity charts stock availability while placing an order according to date.
The medications can be controlled in the next invoice. The placed orders are transferred to the firms via e-mail. You can see the firm infos in a screen and print the order reports. Making out an invoice automatically according to order number, it is followed via just a number.
Prescription request and request writing can be cancelled.
It is possible to write out and cancel a prescription according to Prescription Number, Receipt Number, Registration Number, Patient Name, Service, Doctor, etc. The doctors can write the medication information with a standard code and list selecting option or a text formatted. We can define the red and green prescription medications and the patients who use these medications can be followed-up. After the prescription request, we can cancel the request writing. The outpatient prescriptions are formed in computer environment and given to the patient after printing out. If there are mortality or morbidity risks for medication combinations, it is warned automatically. We can draw up firm prescriptions. But institution prescription and the other prescriptions are tracked separately. Collecting operations and accounting reports can be formed. The unauthorized users can only access and modify only their own prescriptions. Defined standard request packages, dosage and invoicing operations are available for chemotherapy requests.